Live Events, Workshops, & Zoom Classes!
*See the 2023 workshop/event schedule below. In-person workshops during March & September.
________________________________________________________________________________
Welcome Fellow Seekers…

Are you searching for a point of light in this perception of chaotic energy? 
Are you awakening to a new level of contribution in the world & need more tools and guidance to unveil what you desire to present in the world?

Do you desire assistance bringing your subconscious soul knowledge to your conscious awareness?

A deepening of your intuitive skill.

Are you in need of gentle, yet firm and loving support and guidance as you move into a greater vibration of your soul?
If this calls to you, explore co-creative choices below to further your journey. Questions, e-mail Dianna to set up a time to CHAT about the  program It's A Vibrational Life!™
Grounding & Protection
101
Every moment of our lives on Earth provides an energy exchange. These
 exchanges as we go about our days can be uplifting & inspiring or
energy draining.
Gratitude Box
Celebrate March Spring Equinox 2023!
Honor & Support The Abundance In Life.
The Gratitude Box Ceremony will focus on wishes, dreams, and goals that you want to manifest at this time in your life. 
~I remember how fun the Gratitude Box Is. Tara M. V. 2014.
Personal Altars
Making your personal altar(s) to create sacred space is a spiritual practice that will deepen your connection to the Divine.
Crystal
s 101

Choosing…Use & Loving Care for Crystals
You are invited to join Dianna, Austin's Crystal Whisperer as we journey through the enchanting world of CRYSTALS


Awakening To Your Intuitive Creative Vibration
Are you awakening & ready to live a more intuitive life?
Identify your natural intuitive style/gift.

Outline Divine helpers and guides who work to help you create and make your life flow in grace and love.
~While attending my creativity and intuition felt expanded. I was able to tap into my intuiton deeper with amazing class energy and facilitator, Dianna. Loved the Workshop. Tara M. V. 2011.
Co-Creating Your
Abundant Life!
Journey into the world of manifesting. Learn various techniques to create an abundant life!
Crystal Land…A Fun, Interactive Workshop for the Whole Family!

Ages 5 & Up.
Fascinated with crystals? Enjoy crafts & activities which provide a basic introduction to crystals; their care and use.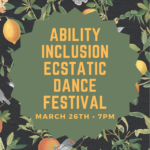 An Event By The Lemon Tree which is a non-profit supporting the neuro-diverse community and housing for those with autism.
If you are looking for fun and to support a worthy cause at the same time come experience ecstatic dance (no experience necessary just move and have fun) under a 300-year-old oak tree at an amazing venue the Charles Johnson house in downtown Austin. Tickets are donation based starting at $5. Follow the link below: https://www.lemontreecollective.org/
ONGOING ACTIVITIES – Crystal Personal Shopping Sessions…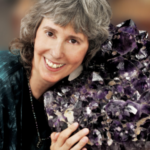 Join Austin's Crystal Whisperer At Nature's Treasurers Via Zoom or Phone, to do a "Walk Through" session. Enjoy a Crystal Personal Shopping Session by clicking Schedule Appointment  *, or Email Dianna at austinscrystalwhisperer@gmail.com

Crystal Personal Shopper Service
Overwhelmed?
Trying to decide which of the many crystals available is the one for you or that special someone you are gifting?
Looking at several pieces of one crystal family, for example, rose quartz, to choose which would be a good vibration for you or that special someone?
Before you purchase bring your selection to Austin's Crystal Whisperer.
Dianna will tune in to discover which crystals are ready to create/be with you or the person you are gifting, and what they offer toward co-creation.
Already have your crystals? **
Bring them along for a Crystal Personal Shopper session with Austin's Crystal Whisperer, and explore their "unique crystal personality".
**Please clear your crystals before your session. If you don't have a favorite method here are a few suggestions with the exception of Vogel crystals:
Place crystals in the moonlight for 24 – 48 hours.
Place crystals in a non-plastic container with very fine play sand (available at craft or home improvement stores) that has been strained after purchase to remove anything that might scratch the crystal. Leave in the sand for 24- 48 hours.
Nature's Treasure's Special ~ $2.50/per minute with a 15 minute remote minimum and 45 minute in person appointment minimum.
Gifting crystals? Personalize your gift with a recording that highlights how the crystals will help/work with the individual you are gifting.