Live & Zoom Events and Workshops!
*See the 2023/24 workshop/event schedule below.
In-person workshops starting January 2024.
________________________________________________________________________________
Welcome Fellow Seekers…

Are you searching for a point of light in this perception of chaotic energy? 
Are you awakening to a new level of contribution in the world & need more tools and guidance to unveil what you desire to present in the world?

Do you desire assistance bringing your subconscious soul knowledge to your conscious awareness?

A deepening of your intuitive skill.

Are you in need of gentle, yet firm and loving support and guidance as you move into a greater vibration of your soul?
If this calls to you, explore co-creative choices below to further your journey. Questions, e-mail Dianna to set up a time to CHAT about the  program It's A Vibrational Life!™
Stay Tuned for Austin's Crystal Whisperer's ™ Next Event Appearance!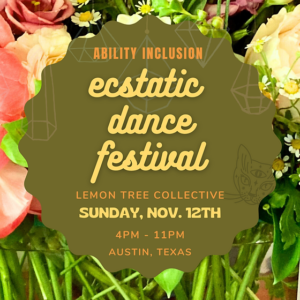 Join Austin's Crystal Whisperer at this Fun Event!
Bean Toss Game, Bubble Lady, Ice Cream Truck, Taco Truck, Fire Pit, Crystal Readings, Chair Massage, Reiki, Tarot Readings, Art & Gifts, Crystals, Quiet Space. Judgement Free. No Dance Ability Needed. All Ages. Family Friendly Alcohol & Drug-Free Event.
Stay-Tuned. Rescheduled For April 2024.
Check out the classes below available both online and in-person.
Gratitude Box™
Winter Solstice 2023.
   Honor & Support The Abundance In Life!
The Gratitude Box Ceremony will focus on wishes, dreams, and goals that you want to manifest at this time in your life. 
~ Gratitude Box Is Fun! Tara M. V.
Personal Altars
™

Ready to put those New Year's Resolutions into action. Explore the practice of goal setting/manifestation with a Personal Altar. A Simple Meditative Practice that will honor the theme(s) of your Life/Soul and deepen your co-creating connection to the Divine.
Crystal
s 101

Choosing…Use & Loving Care for Crystals™
                                                            You are invited to join Dianna, Austin's Crystal Whisperer ™ as we journey through the enchanting world of CRYSTALS!
Grounding & Protection
101
™

Every moment of our lives on Earth provides an energy exchange. These
 exchanges as we go about our days can be uplifting & inspiring or
 energy draining.


Awakening To Your Intuitive Creative Vibration™
Are you awakening & ready to live a more intuitive life?
Identify your natural intuitive style/gift.

Outline Divine helpers and guides who work to help you create and make your life flow in grace and love.
~While attending my creativity and intuition felt expanded. I was able to tap into my intuiton deeper with amazing class energy and facilitator, Dianna. Loved the Workshop. Tara M. V. 2011.
Co-Creating Your
Abundant Life!™
Journey into the world of manifesting. Learn various techniques to create an abundant life!
Crystal Land™
A Fun, Interactive Workshop for the Whole Family!

Ages 5 & Up.
Fascinated with crystals? Enjoy crafts & activities which provide a basic introduction to crystals; their care and use.